Get Professional Brookhaven Property Management
An investment property has the potential to bring in quite a bit of income when managed correctly. As professionals in the investment property sector, Property Services of Atlanta understands and appreciates the effort that goes into taking care of investment homes and complexes. We are the premier choice when it comes to hiring Brookhaven property management because not only are we familiar with the local investment property market, but we handle tenant placement and comprehensive maintenance inside and outside of your units, too.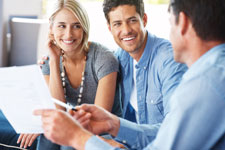 Expert Property Management Services
From beginning to end, we handle everything that it takes to keep your property looking great and your units full. We have been working with income properties since 1995, so we have built up some expertise as an Brookhaven property manager. With us, you get:
Property advertising on several different sources
Tenant placements that include thorough background checks
Comprehensive move-in inspections
Detailed lease
Monthly and year-end accounting reports and statements that are easy to read
When we manage your property, we do it right. We use an in-house maintenance company if your tenants have any issues that need resolving. Every time we go on the property, we perform a thorough inspection to ensure that it is being taken care of appropriately. Throughout the process, we maintain clear communication with you so you always know what's going on and have a say in how your property is cared for. Our goal is to bring you the highest possible return on your investment.
Advantages to Using Property Services of Atlanta
We strive to provide you with the best management services available, and we do this with our professional and experienced staff. In addition to our unique insight that we can provide from our personal experience in the income property market, we will work closely with you throughout every step of the management process.
If you only want help with tenant placement, we can do that, too. Choose between our complete tenant screening process and tenant screening plus lease signing and move-in inspection. Although we have the ability to completely manage your property, we're just as happy to help you find tenants for your units.
Get Started Today
Staying on top of the property market is a challenge, one that Property Services of Atlanta is up to. Choose from our many different services to keep your property in tip-top shape at all times. From comprehensive management and maintenance services to tenant placement, you'll have hard time finding Brookhaven property managers who work harder than we do. For an honest company that thrives on integrity and always keeps your best interests in mind, call on us at (770) 426-1150. If you're interested in buying or selling an income property, we're happy to help you with that as well.
Our Rental Management Company
How We Handle Property Inspections
Brookhaven Area Information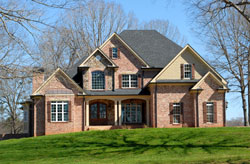 From the 1950s to the 1970s, major commercial and residential development took place in Brookhaven, resulting in the area being largely built-out by 1980. The Brookhaven MARTA Station opened in 1984. In 1986, the Capital City Club and its surrounding estate homes were placed on the National Register of Historic Places, and the neighborhood is now officially known as "Historic Brookhaven."
The idea of incorporating Brookhaven as a city was first brought up in 2007, with the purpose of securing local community control over planning, zoning, land use, police, fire protection, and parks and recreation---rather than having those issues decided from Decatur. However, the idea failed to gain momentum. The proposed city would have included 53,000 people. In 2011, the incorporation of Brookhaven was revived when state Rep. Mike Jacobs announced plans to introduce legislation allowing the creation of a city of Brookhaven. Jacobs said he decided to introduce the proposal after a poll he commissioned found more residents of Brookhaven wanted to be a new city rather than seek annexation into the existing cities. On July 31, 2012, 55% of voters chose to incorporate the city of Brookhaven.
What People Are Saying About Us
Some of the Areas We Service