Jonesboro Property Management
Need property management in Jonesboro for your rental property? We offer a full range of Jonesboro Property Management services under one roof.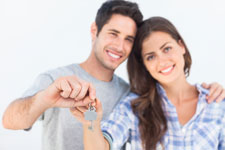 Property Services of Jonesboro sets the bar of excellence in our ever changing industry by providing our clients with solid communications and the highest standards of service and integrity. This is our belief and the core of our mission statement. Property Services of Jonesboro can assist you by providing a range of options from full-service Jonesboro Property Management to simple Tenant Placement only. Property Services of Jonesboro, Inc. is proud to offer the following services in this area since 1995.
Just a few Benefits when using Property Services of Jonesboro
Detailed background check on all tenant placements
Advertising your property on many different sources
Use of a comprehensive Lease
Detailed move-in inspection designed to protect your investment
Complete easy to read accounting reports monthly and detailed year end statements
Best possible competitive service
Full-Service Jonesboro Property Management
If you choose to rent your property through us, we will utilize our experience and professional staff to provide you with the best possible competitive service. Our Jonesboro Property Managers will involve you in every step along the way and are knowledgeable about the particular area where your property is located. Your Jonesboro property manager will evaluate, monitor and closely oversee the preparation of your property by working with the maintenance crews, vendors and of course, you.
Our Processors will diligently work to thoroughly screen all prospective tenants for your property. We run a detailed credit check, criminal background check, verification of all income, and validation of rental history. We believe a complete background check is crucial in identifying the best tenant(s) for your property. As a professional Jonesboro property management company, our enhanced screening process reveals more details than a standard screening process. This level of detail is vital in helping you to make an informed choice for the right tenant. When the screening is complete, we will provide you with a written applicant profile summary to help with the final approval process. We want to involve you in this process because it is your property and we want to provide you with peace of mind of knowing who may be living there!
Tenant Placement Services
There are two options for our Tenant Placement only services:
Complete Tenant Screening
Complete Tenant Screening, plus Lease Signing and Move-in Inspection
With both options, we will provide you with an Applicant Profile Summary along with our recommendation and analysis for your consideration.
The market gets more challenging every day. The rental of your property needs to be treated as a business. So whichever option you choose, full-service Jonesboro Property Management or Tenant Placement, you will receive professional management of your property with your best interests in mind.
Our Rental Management Company
How We Handle Property Inspections
Jonesboro Area Information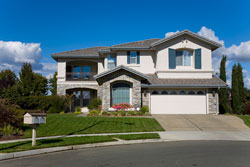 The city's name was originally spelled Jonesborough, and during the American Civil War the final skirmish in the Atlanta Campaign was fought here south of Atlanta, cutting off the city and forcing the mayor of Atlanta to surrender at Marietta in early September 1864. The final fall of Atlanta in the Battle of Jonesborough ended up being a decisive point in the nation's history, propelling Abraham Lincoln to re-election two months later, and continuing the war until the Confederacy finally surrendered the following year.
Jonesboro received international attention in 1936, with the publication of Margaret Mitchell's novel, Gone with The Wind. Numerous scenes of this book were set in Clayton County. The characters and their homes were products of the author's imagination, and only their inspirational prototypes may be found in the county today.
What People Are Saying About Us
Some of the Areas We Service