Our topic today is protecting yourself against liability, which is a very big word in this market. You need to be aware of how to take care of yourself and your assets. The most important thing you can do is check and make sure you have the right insurance policy in place. When you rent out a property, you need to have a rental policy in place. You might be a homeowner who is moving out of your own home in order to rent it out. When you do that, you need to convert your homeowner's policy to a rental policy. There are a few important differences in the two policies, and you don't want to be left uncovered because you have the wrong one in place.
Here's an example of how a rental policy will cover you. Suppose, God forbid, you have a fire at your property. When your rental policy is in place, the insurance company will pay you the rent on your tenant's behalf after the disaster, while you are fixing the property back up. So if your property brings in $1,200 per month and your tenants have to move out because of the fire, you won't lose that rental income when you are covered.
Monitoring the condition of your property is also necessary when you want to avoid liability concerns. Take a close look at the place and get to know your property well. Look for mold, check the roof for any potential leaks and make sure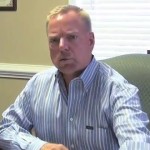 there are not any hazards that can harm your tenants, such as a floor that is not cut or installed properly. Get these problems taken care of right away. You always want to think of safety first. This will protect you from liability issues and it will also ensure your tenants do not get hurt while they are living in your home.
Your HOA is also important. Stay on top of your relationship with the association if your property belongs to one. Communication is very important and you want to stay updated on the rules and regulations of the association. They have their own policies and if you violate them, you can be held liable for those violations. Make sure your property and your tenants fit the codes and regulations imposed by your HOA.
When you pay attention to your insurance, the condition of your property and any HOA rules that apply to your property, you are doing a good job of avoiding liability problems. If you have any questions or need more information on this topic, please contact us at Property Services of Atlanta.