Late fees and evictions are an important part of property management and having a state of the art accounting software in place can help keep you organized and structured. The program we use at Property Services of Atlanta offers a lot of conveniences for our owners such as 24 hour access to information about their properties and automatic email alerts any time we input a new bill or payment. We can provide any information they need on their property, and this is especially important when tenants are late with rent. When a tenant has not paid, we are careful to keep in contact with the property owner throughout the entire process of collecting that rent.
All of the tenants we work with know that rent is due on the first of the month. On the fourth of the month, if no payment has been made, rent is considered late and we begin to charge late fees. We also send a letter to the tenant explaining that they are in default of their lease agreement and they need to pay rent immediately. If we do not get a payment by the 10th of the month, we send another letter to let them know we will serve a dispossessory action. On the 15th, we serve that dispossessory notice and begin the court proceedings required to get the tenants out of the property.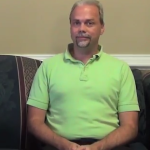 As a landlord, it is important for you to take your heart out of the situation and remember that this is a business you are running. Late fees are in place to dissuade your tenants from paying rent late, and if they refuse to pay the rent they owe, eviction is a necessary tool to remove them from your property so you can get tenants in place who pay rent on time. People will always want to bend the rules. You will hear stories about cars that broke down or sudden expenses that have put them behind. Having been in this business since 1981, I have heard every excuse you can imagine. However, keeping your process structured will protect you. When you have a policy in place and everyone is on the same page regarding when rent is due and what is expected, you should have no problems with tenants who routinely pay late or don't pay at all.
If you have any questions on evictions or late fees, please do not hesitate to contact us at Property Services of Atlanta. We look forward to talking with you.