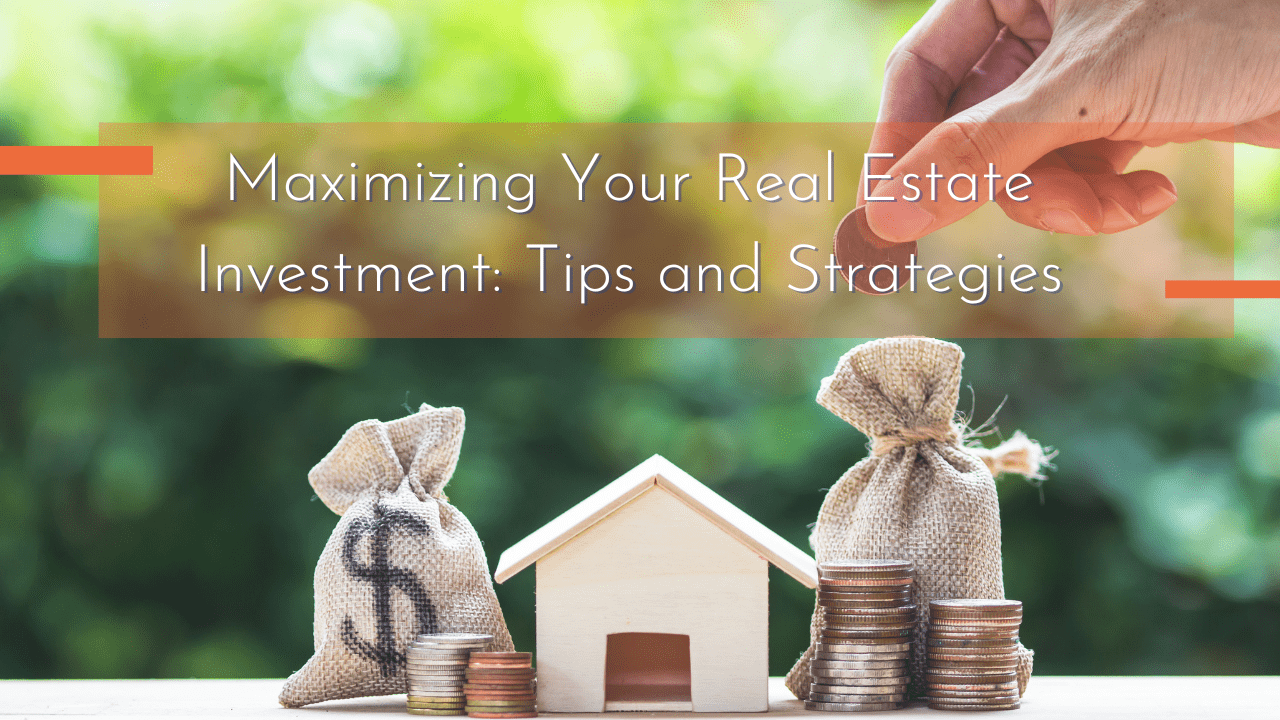 What are you doing to maximize your real estate investment and increase what you earn on it? Hopefully you have a strategy in place that will help you reach your own investment goals. When you're renting out a property in Atlanta, you have an opportunity to earn some great rental income in the short term and some impressive return on investment (ROI) in the long term.
The priorities will depend on you. Based on your level of experience and the state of your portfolio, you could be focused on the rental income that you're earning. Or, perhaps you're watching property values increase and making plans for what you'll do with all your extra equity and appreciation.
Rental values have risen recently in Atlanta, which gives you a great opportunity to maximize what you're earning. Unfortunately, costs have risen, too, so you need to be strategic as you position yourself to earn more and spend less.
It's a strong rental market, but markets shift, and you need to be prepared to maximize your returns no matter what kind of economic conditions are driving consumer behavior when it comes to housing.
We have some tips and strategies, as your Atlanta property management resource, on how to maximize your real estate investment.
Pricing your Atlanta Rental Property for Profit
In a market like this, you can price your property at the high end of what the market demands and still find a great pool of tenants willing to pay your price. Across Atlanta and into the suburbs, there's a huge demand for well-maintained homes in desirable locations. Plenty of new construction is underway to meet this demand, but the supply is still struggling to keep up. There are more people than ever in the Atlanta rental market, and the number of tenants looking for homes far surpasses the number of homes that are available.
This is an organic way to maximize your investment. You're earning more, thanks to market forces.
In markets less robust than this one, plan to be strategic about your rental value. Vacancies will hurt the return you earn on your investment property, and it will be nearly impossible to recover the money you lose. One of the biggest mistakes we see investors make is to price their rental property too high. We understand wanting to earn as much as possible in monthly rent; you don't want to devalue your property or lose what you could potentially earn.
Overpricing your property can be just as damaging and even more expensive. Today's tenants are pretty savvy, and they understand the rental values in Atlanta. Make sure your property is priced competitively and that your rental value is aligned with what similar homes in your area are renting for. A well-priced property will always earn more ROI.
This is an important consideration as you begin to think about lease renewals. Good residents will do their own research, and they'll stay in place when they know that they'll pay more renting a new home in Atlanta. You should always raise your rent when you renew the lease with your current tenants, but don't increase the price so much that you motivate them to look elsewhere.
Make Good Marketing Choices
We're always surprised at how inconsistent owners can be while marketing a rental property. The way you market and advertise your home actually impacts what you earn. That's because a good marketing plan will:
Attract qualified tenants.

Reduce your vacancy days.

Save you time and money.
You want to target the qualified tenants who will be approved for your property. With good marketing, you can reduce vacancy loss. You can weed out unqualified tenants. You can also give prospective renters an excellent reason to schedule a showing. When your marketing photos are professional and you provide video tours with your listing, you'll gain more interest. When you mention that you'll consider pets in your listing, you'll expand your pool of prospective renters.
Take marketing seriously when you want to increase what you earn on your home. And, remember that marketing is more than the listing and the online rental sites. Always follow up when prospects reach out to you. Don't lose tenants by ignoring those phone calls and messages that concern the home you have for rent. Be available. This is how you maximize what your property earns.
Choose Good Tenants
Tenant selection will always have an impact on your ROI. With well-screened and highly qualified tenants in your Atlanta property, you can expect:
Rent to be paid on time consistently every month

Less vacancy loss

Fewer turnover costs

The lease to be followed

Communication to be easy

No real threat to the condition of your rental home
A good tenant means you don't have to worry about the cost of eviction or the pain of chasing down late rent payments. Your property makes money.
Good tenants lead to more money for property owners because they're reliable, stable, and they don't lead to extra liability or risk.
Bad tenants will deplete your ROI. They'll cause property damage - sometimes in excess of the security deposit you collect. They're unlikely to pay rent on time. They'll have a new excuse every month. Tenants who are not screened can cost you money.
Screen your tenants carefully. The ideal tenant will be financially responsible and have a clean, positive rental history. Check for past evictions and any money owed to former landlords. Verify income and look at the full credit report to see where and why money is owed.
Focus on tenant retention once you have a resident placed. Attracting good tenants is important, and retaining them is even more important. When tenants renew lease agreements year after year, you're saving yourself from those expensive vacancy and turnover costs. This will go a long way towards increasing the returns you earn on your investment property.
Collect Rent on Time and Enforce the Lease
Maximizing your investment property requires a consistent and on-time rent collection process. You want a good relationship with your tenants, but it has to be respectful and professional. You're not friends. You don't want to set yourself up to be taken advantage of.
Be a good listener. Communicate openly and transparently with your tenants, and let them know what your expectations are for on-time rental payments.
Good rent collection policies include:
How much rent is due

When rent is due

Whether there are any grace periods for rent to be paid

The exact date that rent is considered late

Late fees and other consequences, including eviction

How to pay rent
Online rental payments are usually the easiest for both owners and tenants. You'll have more on-time payments. Be flexible, though. If you're willing to accept rent in a variety of ways, you're more likely to get your payments in on time. That's good for your ROI.
Prioritize Preventative Maintenance and Updates to Maximize your Investment
Maintenance costs are rising, but the work your property needs has to be a priority. Always.
It's hard to maximize your ROI without a solid maintenance plan. Preventative maintenance is critical to increasing what you earn because it reduces the expense and the drama of unexpected maintenance emergencies.
Be responsive with repair requests when your tenants submit them. Not only does it show your tenants that you care (thereby increasing tenant retention rates), it also protects the condition of your home.
Preventative maintenance is necessary and it helps you earn more on your rental property. Have your HVAC system serviced once a year, get your gutters cleaned out, and have someone take care of cleaning and landscaping on an annual basis. Don't forget pest control and check the foundation of your Atlanta investment every few years. Get an idea of when your roof and your appliances will need to be replaced. Preparation leads to higher incomes.
It's about more than just maintenance.
Be willing to invest in renovations because upgrades increase rental values.
These upgrades can be as minor as switching kitchen cabinet hardware, installing new modern fixtures, or changing light bulbs. If you want to, you can go all in and change out carpet for hard surface flooring. Or, you can add a fresh coat of paint. Think about energy-efficient, stainless steel appliances and new counter tops. These things would really get the attention of great tenants and increase your rental value.
Work with Professional Atlanta Property Managers
One of the most reliable ways to increase what you earn on your investment property is by working with a professional property management company. A good property manager will save you money on maintenance, help you find and keep great tenants, and ensure you're not making any expensive legal mistakes. We know security deposit requirements and federal fair housing laws. We know how to help prevent eviction.
Your property management company has the tools and resources to lease and manage your home in more profitable ways. It won't take long to notice that you're earning more and spending less.
Would you like to talk about your specific property and how you can maximize its earnings? Let's talk. Contact us at Property Services of Atlanta.