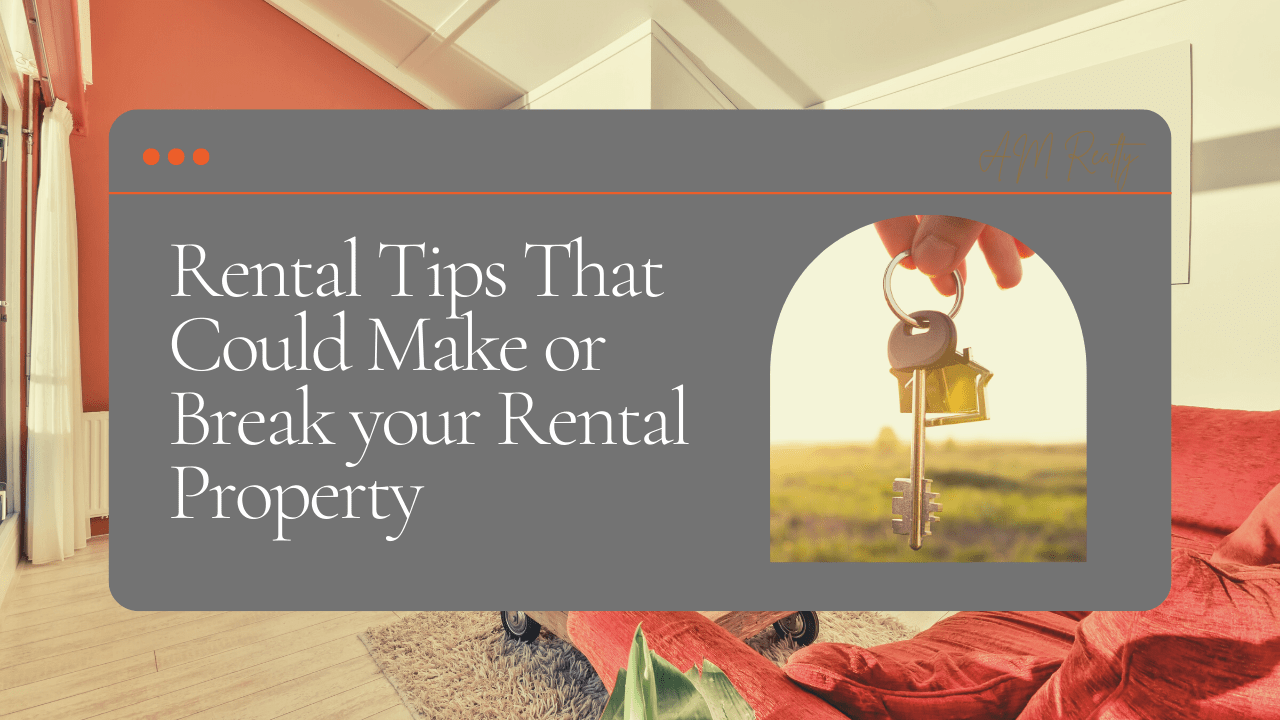 While renting out an Atlanta property is an excellent way to earn some rental income and build a profitable return on your investment, there are a few things you need to think about before you become a landlord.
Perhaps you've been doing this for a few years, and you can't seem to make any money.
Or, maybe you've run into problem after problem: bad tenants, property damage, maintenance issues, and expensive mistakes.
There's a fine line between a successful rental property and one that's barely holding on.
Here are some tips that will help you make or break your investment experience.
Make Sure Your Atlanta Rental is Properly Priced
Your rental value will absolutely make or break your property.
If you attach an accurate rental price, you'll avoid a long vacancy, find a great tenant, and collect on-time rent every month.
If you over-price the home, you'll find that no one wants to rent it. Or, you'll receive applications only from unqualified renters who have been refused at other homes. They're desperate, and willing to pay more for a property that they ultimately cannot afford.
Study the market and gather some data on what other homes similar to yours are renting for. Price your own home accordingly.
Prepare Your Home for the Rental Market
Before you can list your rental home, you'll want to make sure it's move-in ready. When you try to advertise or show a home that's still in need of repairs or cleaning, you won't get very far.
But, if your property looks great online and in person and the home smells clean, looks good, and has everything working, you're going to have a great leasing experience.
Make sure everything works, and give the place some fresh paint, new floors if necessary, and any upgrades or updates that will make it ready for the rental market.
Online Advertising for Atlanta Rental Homes
You can make or break your rental property with the way you market it to potential tenants.
Most good renters are looking online for their next home. You'll need:
Professional-grade photos that really showcase your rental home and its best features.

A concise but detailed listing that includes pertinent information like number of bedrooms and bathrooms, rental amount, and rental terms.

An easy way to syndicate your listing across multiple rental platforms.
Make sure you are available when prospective tenants begin to call and message to schedule showings. You have to be accessible when people want information, otherwise you're chasing away tenants.
Pets and Atlanta Rental Homes
Your pet policy will also make or break your rental.
If you don't allow pets, you'll have the peace of mind that animals aren't going to damage your home. But, you may face a longer vacancy period while you look for tenants who don't have pets (not the majority).
If you do allow pets, you'll find a tenant faster, earn more in rent and pet fees, and likely keep your tenant for a longer period of time.
Consider allowing pets. It will make a big difference in what you earn and who you attract.
Professional Atlanta Property Managers
Unless you have the time and knowledge required to screen tenants, hire vendors, manage security deposits, collect rent, and enforce the lease, a professional Atlanta property management company can help you.
Owning a rental property is one thing, but being a full-time landlord is something quite different. When you work with property managers, you'll have the peace of mind you need to ensure your rental home is operating efficiently and profitably. You won't have to worry about making expensive legal mistakes, pricing your home according to the market, or managing tenant disputes.
A property manager can also provide a valuable buffer between you and your tenants. You won't have to worry about getting emotionally involved with your tenants or your home.
We can help you with additional tips that may make or break your rental property. For all of our Atlanta property management advice, please contact us at Property Services of Atlanta.