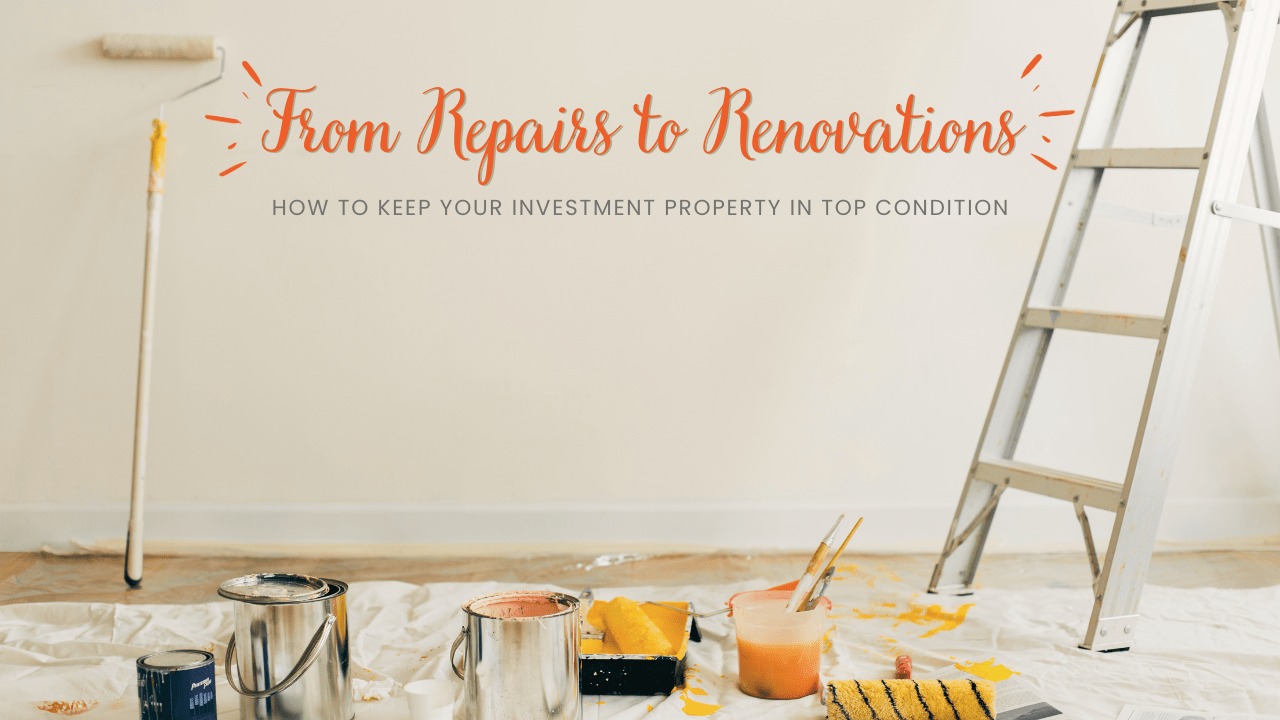 Would you say your Atlanta rental property is in top condition?
It should be, especially if you want it to remain attractive to tenants. Good maintenance policies will not only attract and retain highly qualified tenants, they'll also protect the value and the condition of your investment.
There are several different paths to good maintenance. There are repairs, which should be proactive and preventative; and, there are renovations, which allow you to keep up with market trends and remain competitive among other rental homes.
Here are some of the best ways to keep your rental property in top condition.
Preventative Maintenance: A Priority for your Atlanta Rental
Preventative maintenance practices will protect you from excessive emergency repairs, which are always expensive and frustrating. These preventative check-ups will require a bit of an investment at the time, but they'll also prevent those more costly maintenance problems later. Here are some of the ways to be sure you're not missing anything or putting your property at risk for deferred maintenance.
Inspect your HVAC system and change air filters. Take a look at your heating and cooling unit whenever you get the chance because replacing it will cost thousands. Clean or replace filters when they get dirty, which might be anywhere from 30 days to a few months. This can be a tenant task as long as they know you expect it (put it in the lease). When you contract with an HVAC tech, you'll avoid expensive problems with heat in the winter and air conditioning in the summer. You'll also extend the lifespan of your furnace and a/c unit.

Look for leaks. Check under sinks and around toilets and tubs every time you're inspecting your property or walking through it. Any sign of water where it shouldn't be is reason to investigate further and potentially call a plumber. Water issues are always to be taken care of right away. Even a slight drip or a toilet that's flushing funny can lead to huge plumbing problems.

Inspect grout and caulking in the tubs and showers and touch it up if necessary. You want to keep this fresh because it looks better than moldy or chipping caulk, and it also prevents water damage.

Test smoke and carbon-monoxide detectors. Best practices say to change the batteries when you change your clocks during Daylight Savings Time.

Inspect the exterior of the property. Look for tree branches that may be dangerously close to the windows or knocking against the roof. Check for foundation issues, gutter and drainpipe clogs, or any safety issues such as uneven pavement
These preventative maintenance priorities should be a natural part of your maintenance process. If you're routinely taking care of your home and implementing service contracts that ensure you've got qualified professionals keeping an eye on things for you, there should be fewer emergencies and unexpected repair requests from your tenants. That's good for your property and for your rate of tenant retention.
Partner with Outstanding Atlanta Rental Property Vendors
It's difficult to maintain and improve your property if you don't have the professional help you need. The vendors you choose to work with will have a major impact on how you protect the condition and value of your investment property now and in the future. With a great team of preferred plumbers, roofers, electricians, HVAC techs, and other professionals, you'll have an easier (and cheaper) time taking care of everything your property needs.
Vendors are busier than ever. With all of the new construction and the focus on home improvement, they're in hot demand. There's also a bit of a labor shortage; finding people to do good work isn't always easy. So, you'll want to establish these relationships as soon as you can, and definitely before you need them.
With a good team of vendors in place, you can easily call for help when you have a repair or a renovation.
Look for licensed and insured professionals who are willing to stand by their work. You can probably do minor work on your own, but when it comes to major projects, you'll want to have reliable partners to help you maintain it.
Seasonal Maintenance for Atlanta Investment Properties
A lot of your maintenance over the year will be seasonal. We don't get a lot of snow in Atlanta, but you'll want a plan for how the outside of your property will be treated if there is snow and ice. When will you clean the gutters? If you have irrigation systems installed, when will they be blown out?
Every winter, you'll want to protect your property against colder temperatures. Make sure the property is well-insulated.

Once spring rolls around, it's important to check the HVAC unit to ensure the air conditioning will be ready to work efficiently during the upcoming summer. Inspect the roof as well to make sure it survived the winter intact. There might be a lot of debris in your gutters that will need to be cleaned out. Freezing temperatures may have wreaked havoc on your sidewalks and driveway.

The summer is a good time to check on the landscaping and irrigation.
Seasonal maintenance isn't always easy with tenants in place. But, if you have a plan for addressing important concerns, your tenants can work with you to ensure the property stays in great condition year after year. Educate them on how to avoid frozen pipes, for example.
By breaking your preventative maintenance tasks into seasons, you're also keeping yourself well-organized, and you can be sure that nothing will be missed.
Partner with Tenants on Maintenance Responsibilities and Requests
Tenants have a part to play when it comes to maintaining your property. One of the most important things you'll want to establish with your tenants is how you want them to request maintenance and repairs.
We like repair requests to be in writing, and here's why:
Written Maintenance Requests Provide Documentation
A written maintenance request helps to document everything when it comes to what your tenants need and what the property needs. Having this documentation in place helps everything move faster. It means a better response to the request that's been made.
Written requests are good for tenants, too, because they provide the documentation that backs up what they've asked for. If a maintenance request is not responded to, following up is easy and a copy of the original request can be provided.
Emergencies will Still Require a Phone Call
Routine requests can easily be made in writing, but emergencies will always require a phone call. If there's a flood or a fire, you don't want your tenants to send an email and then wait for a response. You want to know right away so you can act immediately to solve the problem and prevent further damage.
We will still document all the emergency requests that come in. This makes our job easier to track the maintenance that has been provided and any work that is still needed.
Encourage tenants to report every necessary repair, even if it's minor. Maybe a light fixture isn't working or a close door won't close properly. These are hardly emergencies, but you want your tenants to feel comfortable making the request. It gives you an opportunity to check things out at your property when you're making the repair, and it also helps your tenants to feel cared about.
Good maintenance responses are a customer service issue.
Even if there's a small problem - like changing a light bulb or a fixture that isn't working - put in a written maintenance request. This is super important.
Make sure your lease agreement tells tenants exactly what they're responsible for. If they cause any damage, they're obviously required to pay for it. You can also put them in charge of replacing air filters, batteries, light bulbs, etc.
Sometimes, owners will want their tenants to take care of lawn care and landscaping. This is acceptable, especially in single-family homes. However, if you have certain standards that tenants might not be able to meet, it's better to hire a landscaping service and roll those costs into your rental amount.
Renovations and Upgrades in Atlanta Rental Properties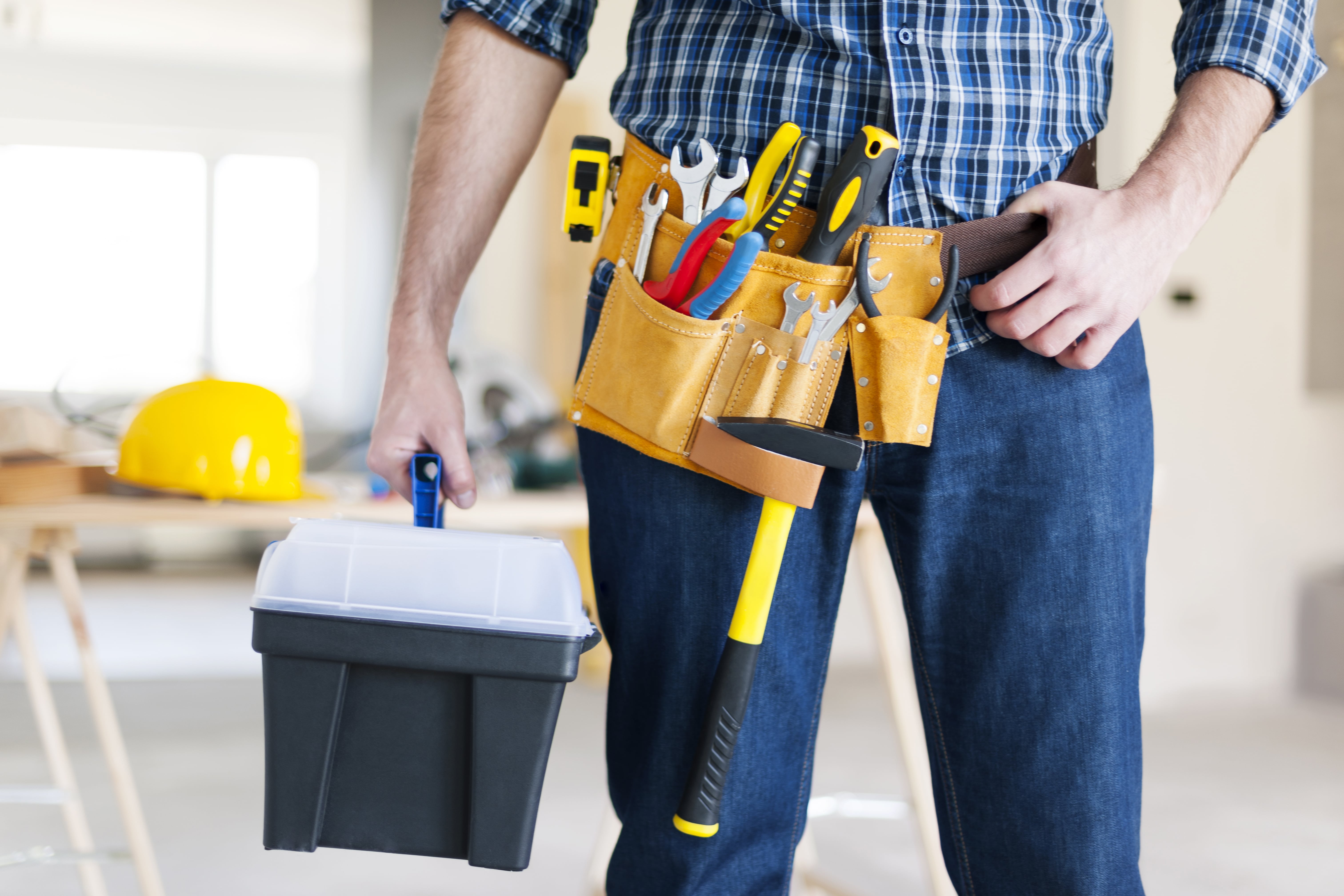 Maintenance is required, and renovations are recommended.
Maintaining your property includes keeping it attractive to new tenants.
Use turnover periods to make any necessary updates or improvements. Most owners dread turnover - it means there's going to be a vacancy and probably maintenance costs to be absorbed.
But, take advantage of those unoccupied weeks. You can install new floors, for example, or update your lighting in the kitchen. It's a good time to have your appliances checked. You can give the walls a fresh coat of paint or even pressure wash the exterior. Maybe it's time for new paint on the front door or around the window trim.
Leverage the time you have to maintain and renovate your Atlanta rental property. It will lead to a better rental experience for your next tenant, and you'll know you're maintaining your property for the long term.
We can help you keep your investment property in excellent condition. If you would like to hear more about our maintenance and renovation priorities, please contact us at Property Services of Atlanta.