Hampton's Property Management Experts
Our Hampton team helps clients buy, sell, and manage single-family rental homes all over the Greater Hampton Metro area. We will use our years of experience and professional management team to handle your property to help you achieve your goals. Contact our Hampton property management company today.
Hampton Area Information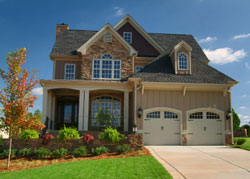 Hampton is a city in southwestern Henry County, Georgia. The Atlanta Motor Speedway and the Atlanta South Regional Airport 4A7 are located 3 miles west of Hampton. The Atlanta Air Route Traffic Control Center, the Federal Aviation Administration's ARTCC for the airspace over Atlanta and other parts of the Southeast U.S., is located in Hampton.
The city was once known as Bear Creek or Bear Creek Station, named for a creek that runs through the area. The town was moved and renamed when the railroad was built approx. one mile to the east. Named for Brig. General Wade Hampton an American soldier in Revolutionary War and War of 1812.
Success Stories
Sharon, McDonough, GA
"I just wanted to let you know how pleased we are when our maintenance requests are serviced by your service technician. He has always done an excellent job and completes repairs in a timely and professional manner..."
Barbara, Costa Mesa, CA
"I believe the entire staff at Property Services of Atlanta is dedicated to doing its absolute best to do whatever is needed to take care of its clients. I say this because they always make happen, whatever needs to happen..."
See More
Some of the Areas We Service