Jonesboro's Property Management Experts
Our Jonesboro team helps clients buy, sell, and manage single-family rental homes all over the Greater Jonesboro Metro area. We will use our years of experience and professional management team to handle your property to help you achieve your goals. Contact our Jonesboro property management company today.
Jonesboro Area Information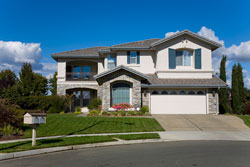 The city's name was originally spelled Jonesborough, and during the American Civil War the final skirmish in the Atlanta Campaign was fought here south of Atlanta, cutting off the city and forcing the mayor of Atlanta to surrender at Marietta in early September 1864. The final fall of Atlanta in the Battle of Jonesborough ended up being a decisive point in the nation's history, propelling Abraham Lincoln to re-election two months later, and continuing the war until the Confederacy finally surrendered the following year.
Jonesboro received international attention in 1936, with the publication of Margaret Mitchell's novel, Gone with The Wind. Numerous scenes of this book were set in Clayton County. The characters and their homes were products of the author's imagination, and only their inspirational prototypes may be found in the county today.
Success Stories
Sharon, McDonough, GA
"I just wanted to let you know how pleased we are when our maintenance requests are serviced by your service technician. He has always done an excellent job and completes repairs in a timely and professional manner..."
Barbara, Costa Mesa, CA
"I believe the entire staff at Property Services of Atlanta is dedicated to doing its absolute best to do whatever is needed to take care of its clients. I say this because they always make happen, whatever needs to happen..."
See More
Some of the Areas We Service