Douglasville's Property Management Experts
Our Douglasville team helps clients buy, sell, and manage single-family rental homes all over the Greater Douglasville Metro area. We will use our years of experience and professional management team to handle your property to help you achieve your goals. Contact our Douglasville property management company today.
Douglasville Area Information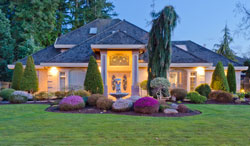 Located at a natural rise in the topography, Douglasville was originally known as Skint Chestnut. The name derived from a large tree used by Indians as a landmark, which was stripped of its bark so as to be more conspicuous.
The Town of Douglasville was established by the Georgia General Assembly on February 25, 1875. The boundaries were as follows: The center shall be a point directly opposite the court house in said town, on the Georgia Western Railroad, thence running along the center of said road each way three-fourths of a mile, and extending one half mile each way from the center of said road, the form of said territory to be an oblong square.
While Downtown hosts many shops and eateries, the main business area in Douglasville is located south of the city between Chapel Hill Road and Georgia State Route 5, around the Douglas Boulevard Corridor. Arbor Place Mall is located in this area as well as many major retail stores and fast food chains. The Fairburn Road area also hosts many shops, food stores and fast food, but some are in the process of vacating for an expansion of the highway set to begin in early 2008.
Success Stories
Sharon, McDonough, GA
"I just wanted to let you know how pleased we are when our maintenance requests are serviced by your service technician. He has always done an excellent job and completes repairs in a timely and professional manner..."
Barbara, Costa Mesa, CA
"I believe the entire staff at Property Services of Atlanta is dedicated to doing its absolute best to do whatever is needed to take care of its clients. I say this because they always make happen, whatever needs to happen..."
See More
Some of the Areas We Service