Brookhaven's Property Management Experts
Our Brookhaven team helps clients buy, sell, and manage single-family rental homes all over the Greater Brookhaven Metro area. We will use our years of experience and professional management team to handle your property to help you achieve your goals. Contact our Brookhaven property management company today.
Brookhaven Area Information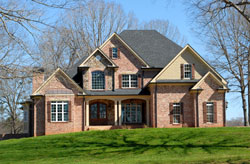 From the 1950s to the 1970s, major commercial and residential development took place in Brookhaven, resulting in the area being largely built-out by 1980. The Brookhaven MARTA Station opened in 1984. In 1986, the Capital City Club and its surrounding estate homes were placed on the National Register of Historic Places, and the neighborhood is now officially known as "Historic Brookhaven."
The idea of incorporating Brookhaven as a city was first brought up in 2007, with the purpose of securing local community control over planning, zoning, land use, police, fire protection, and parks and recreation---rather than having those issues decided from Decatur. However, the idea failed to gain momentum. The proposed city would have included 53,000 people. In 2011, the incorporation of Brookhaven was revived when state Rep. Mike Jacobs announced plans to introduce legislation allowing the creation of a city of Brookhaven. Jacobs said he decided to introduce the proposal after a poll he commissioned found more residents of Brookhaven wanted to be a new city rather than seek annexation into the existing cities. On July 31, 2012, 55% of voters chose to incorporate the city of Brookhaven.
Success Stories
Sharon, McDonough, GA
"I just wanted to let you know how pleased we are when our maintenance requests are serviced by your service technician. He has always done an excellent job and completes repairs in a timely and professional manner..."
Barbara, Costa Mesa, CA
"I believe the entire staff at Property Services of Atlanta is dedicated to doing its absolute best to do whatever is needed to take care of its clients. I say this because they always make happen, whatever needs to happen..."
See More
Some of the Areas We Service