Lawrenceville Area Information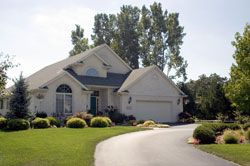 As the second oldest city next to Atlanta, Lawrenceville long ago became the hub of activity as well as a community that openly embraced visitors and newcomers alike. The Lawrenceville Tourism and Trade Association (LTTA) has an extensive list of exciting places to shop, stay, eat and play in Lawrenceville.
If you're coming to check out Historic Downtown Lawrenceville, be sure to take advantage of the free curb-side and covered parking on East Crogan Street. Our revitalized historic downtown district offers an array of sightseeing, shopping, dining and entertainment within walking distance.
Success Stories
Sharon, McDonough, GA
"I just wanted to let you know how pleased we are when our maintenance requests are serviced by your service technician. He has always done an excellent job and completes repairs in a timely and professional manner..."
Barbara, Costa Mesa, CA
"I believe the entire staff at Property Services of Atlanta is dedicated to doing its absolute best to do whatever is needed to take care of its clients. I say this because they always make happen, whatever needs to happen..."
See More
Some of the Areas We Service