Woodstock's Property Management Experts
Our Woodstock team helps clients buy, sell, and manage single-family rental homes all over the Greater Woodstock Metro area. We will use our years of experience and professional management team to handle your property to help you achieve your goals. Contact our Woodstock property management company today.
Woodstock Area Information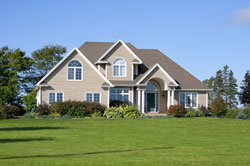 Woodstock is a city in Cherokee County, Georgia, United States. The population was 23,896 at the 2010 census. Originally a stop on the Louisville and Nashville Railroad, Woodstock is now considered part of the Atlanta metropolitan area.
In November 1879, the railroad came to Woodstock, and industries of various kinds sprung up quickly in the city. Wood carving, yarn spinning and mineral extraction all played a part in the local economy. The abundance of water power around Woodstock from Little River, Noonday Creek, and other streams fueled this industrial growth. Outside these industries, Woodstock mainly cultivated its farmers. By the 1890s Woodstock shipped some 2,000 bales of cotton annually.
There are many different stories about how Woodstock got its name. The most logical is that it derives from a Sir Walter Scott novel of the same name.
Success Stories
Sharon, McDonough, GA
"I just wanted to let you know how pleased we are when our maintenance requests are serviced by your service technician. He has always done an excellent job and completes repairs in a timely and professional manner..."
Barbara, Costa Mesa, CA
"I believe the entire staff at Property Services of Atlanta is dedicated to doing its absolute best to do whatever is needed to take care of its clients. I say this because they always make happen, whatever needs to happen..."
See More
Some of the Areas We Service