Chamblee Area Information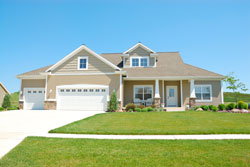 The area that would later become Chamblee was originally dairy farms. During the late nineteenth century, an intersection of two railroads was constructed in Chamblee; one carried passengers from Atlanta to Charlotte, North Carolina, while the other ferried workers and goods back and forth from a factory in Roswell to Atlanta. A settlement known as Roswell Junction emerged at the intersection, and the United States Postal Service decided to establish a post office there. However, feeling the name of the settlement was too similar to nearby Roswell, they randomly selected Chamblee from a list of petitioners for the new post office name. Chamblee was incorporated in 1907.
Success Stories
Sharon, McDonough, GA
"I just wanted to let you know how pleased we are when our maintenance requests are serviced by your service technician. He has always done an excellent job and completes repairs in a timely and professional manner..."
Barbara, Costa Mesa, CA
"I believe the entire staff at Property Services of Atlanta is dedicated to doing its absolute best to do whatever is needed to take care of its clients. I say this because they always make happen, whatever needs to happen..."
See More
Some of the Areas We Service